Core Return and Forms
A completed Core Evaluation Form with serial number noted must accompany all ENGINE core returned to Reviva. All engine core must also be scheduled by Reviva to ensure proper freight carrier is utilized. The appropriate form is provided with each Reviva engine purchased.
Misplaced your form? Don't worry, online scheduling or pdf copies are available below.
Core Purchases
To successfully sustain our engine remanufacturing, we frequently buy and sell various engine and component cores. If you have core to sell or are looking to buy core, please contact our core department at core@reviva.com or 763-213-4382.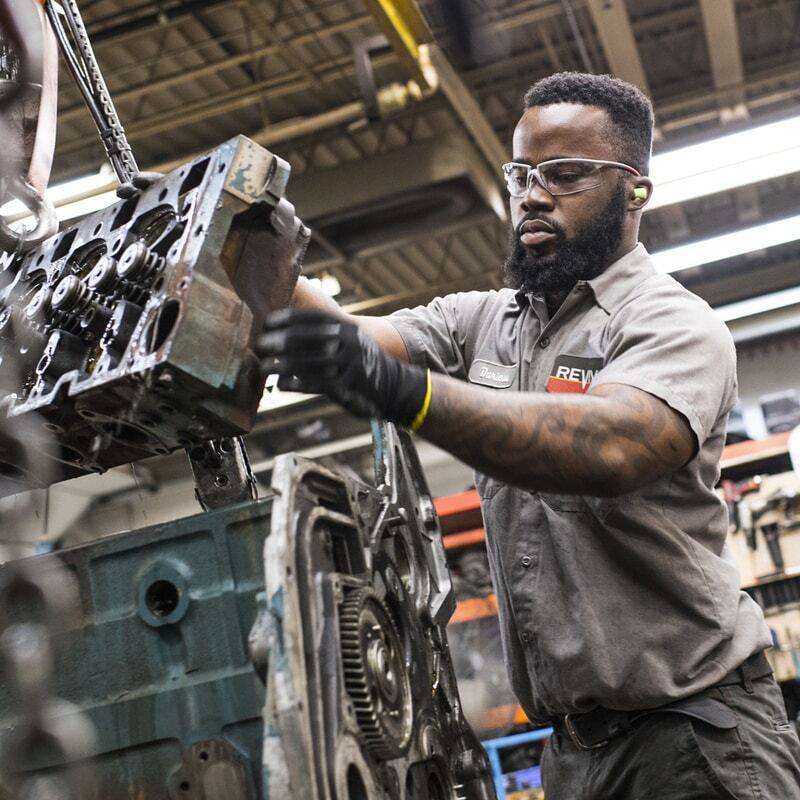 Core Evaluation Forms
Gas Engines
General Motors
Ford
Diesel Engines
CAT
Cummins
General Motors
Ford
International
Mercedes