Chevrolet/GMC 6.6L Duramax Diesel Engine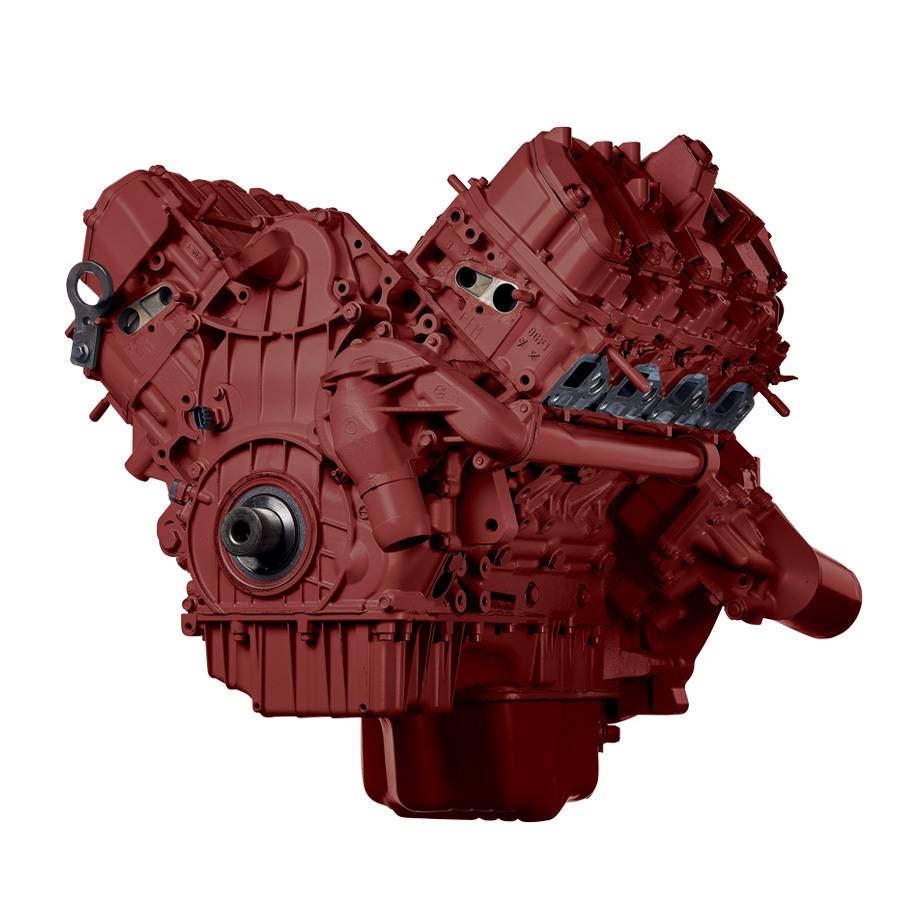 APPLICATIONS
Chevrolet/GMC Pickup Truck from 2001-2005
Kodiak and Topkick Trucks from 2003-2005
ENGINE IDENTIFICATION
To determine the correct part number and configuration available, please gather the VIN (Vehicle Identication Number).
Block Configurations
LONG BLOCK INCLUDES:
Block
Camshaft
Timing gears
Lifters
Piston cooling tubes
Valve train
Oil pan & pick-up tube
Oil cooler
Oil filter
Water pump
Engine oil level sensor
Camshaft position sensor
Crankshaft
Pistons/rings
Connecting rods
Main/Rod bearings
Cam bearings
Cylinder heads/valves
Oil pump
Front cover
Flywheel housing
Valve covers
Glow plugs
LONG BLOCK SUPREME INCLUDES:
ALL PARTS ON THE LONG BLOCK PLUS
IMPORTANT INSTALLATION INFORMATION
If engine is equipped with an EGR Cooler, it must be tested and/or replaced to activate warranty.
ABOUT THE REVIVA 6.6L DURAMAX
All Reviva engines are assembled in the USA.
Blocks and crankshafts are 100% magnaflux tested to avoid cracked components.
Aluminum cylinder heads are dyed to check for cracks.
Crankshaft is checked for size and micro-polished to OEM specifications. If necessary, it is re-ground, re-nitrated, and micro-polished to OEM specifications.
Connecting rods have new bushings installed and both large and small ends are remachined to OEM specifications.
All connecting rods are de-magnetized.
All heads get new valves and are vacuum tested to ensure the quality of the valve job. All heads are pressure tested.
Core plugs are 100% stainless steel to avoid corrosion.
Reviva replaces 100% internal wear items including rings, bearings, bushings, gaskets, and seals.
WARRANTY COVERAGE
Long Block configurations: 1 year/unlimited mileage.
Some restrictions apply; see limited warranty details or call for more information.
©2017 Reviva, All Rights Reserved.
Reviva is an independent manufacturer and is not affiliated with Navistar, Ford, Cummins, General Motors, or Caterpillar.
ISSUE: Duramax