General Motors 4.8L and 6.0L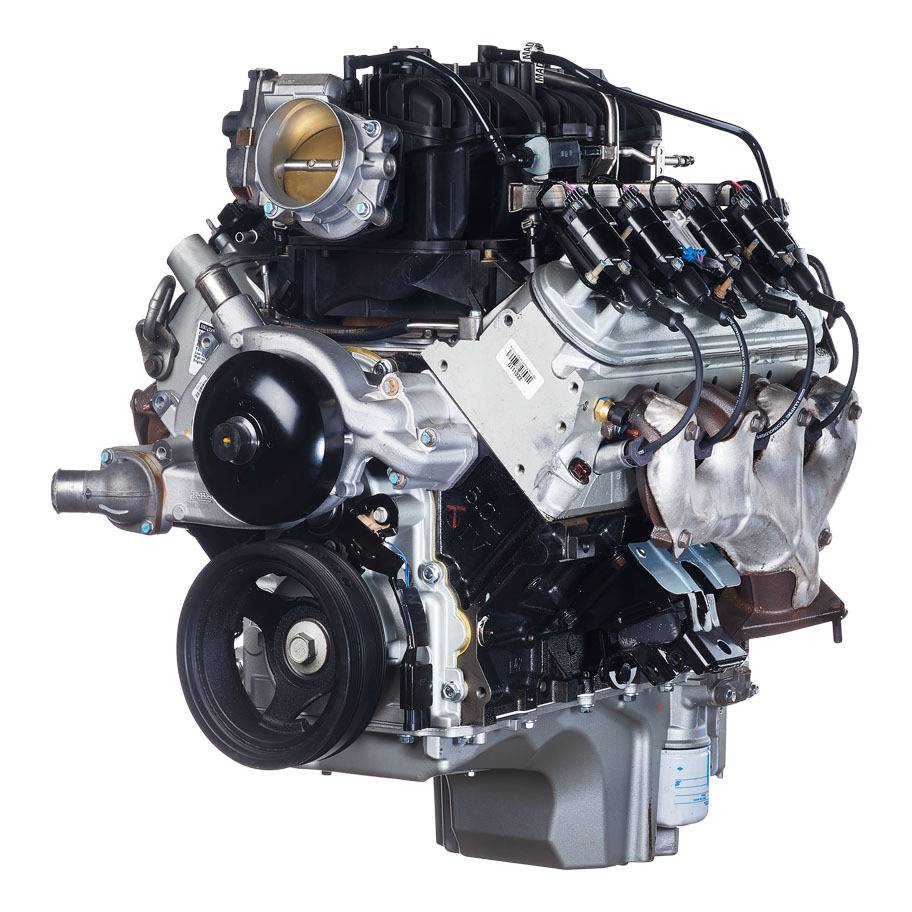 The GM 4.8L and 6.0L are popular engines used in step van applications including bread, snack, uniform, and other commercial delivery vehicles. These engines are also found in GMC 2500 – 3500 Express and Savana vans, Sierra 1500 – 3500 pickup, Silverado 1500 – 3500 pickup, Suburban 1500 - 3500, Yukon XL 1500 - 2500, Sierra Denali 2500 – 3500.
Reviva uses OEM or equivalent pistons, rings, bearings, valves, gaskets and other components, making sure this engine will stand the test of time. Add: The engine is dyno tested with the OEM GM ECM, specific to application, not the generic or modified to "get it close".
All Reviva engines are assembled in the USA.
Block Configurations
COMPLETE DROP-IN INCLUDES:
ALL PARTS ON THE LONG BLOCK PLUS
Water pump - New
Thermostat - New
Thermostat housing
Intake manifold
Exhaust manifolds
Exhaust manifold heat shields (when applicable)
Throttle body
Spark plugs - New
Ignition coils
Ignition coil brackets
Spark plug wires - New
Ignition coil and cam position harnesses
Fuel rail
Fuel injectors - New
EVAP purge solenoid - New
Crank position sensor - New
Cam position sensor - New
Manifold pressure sensor - New
Engine coolant temp sensor - New
Knock sensors - New
Engine oil pressure sensor - New
All gaskets and seals - New
TO PLACE AN ORDER
Call toll-free 877-470-3524
REVIVA'S DYNO TEST
All of Reviva's Complete Drop-In engines are 100% dyno tested prior to shipment. Computer controls ensure that each engine dyno test is conducted under standard, repeatable settings. Every engine is run through a warm up cycle; three separate cruise segments simulating light, medium, and heavy throttle conditions; maximum torque and horsepower tests; and a black light leak detection test with dyed oil, coolant, and fuel.
WARRANTY COVERAGE
Reviva warrants to the original buyer that every product will be free from proven defects in material and workmanship. Reviva warranty obligation will be limited, at our opinion, to repair or replace with another remanufactured engine. All warranty work must be preauthorized by Reviva. To activate the warranty, all engines must be registered within 30 days from shipment. Drop-In engines carry a full 2 year/unlimited mile warranty.
©2019 Reviva, All Rights Reserved.
Reviva is an independent manufacturer and is not affiliated with Ford or General Motors.