International T444E Diesel Engine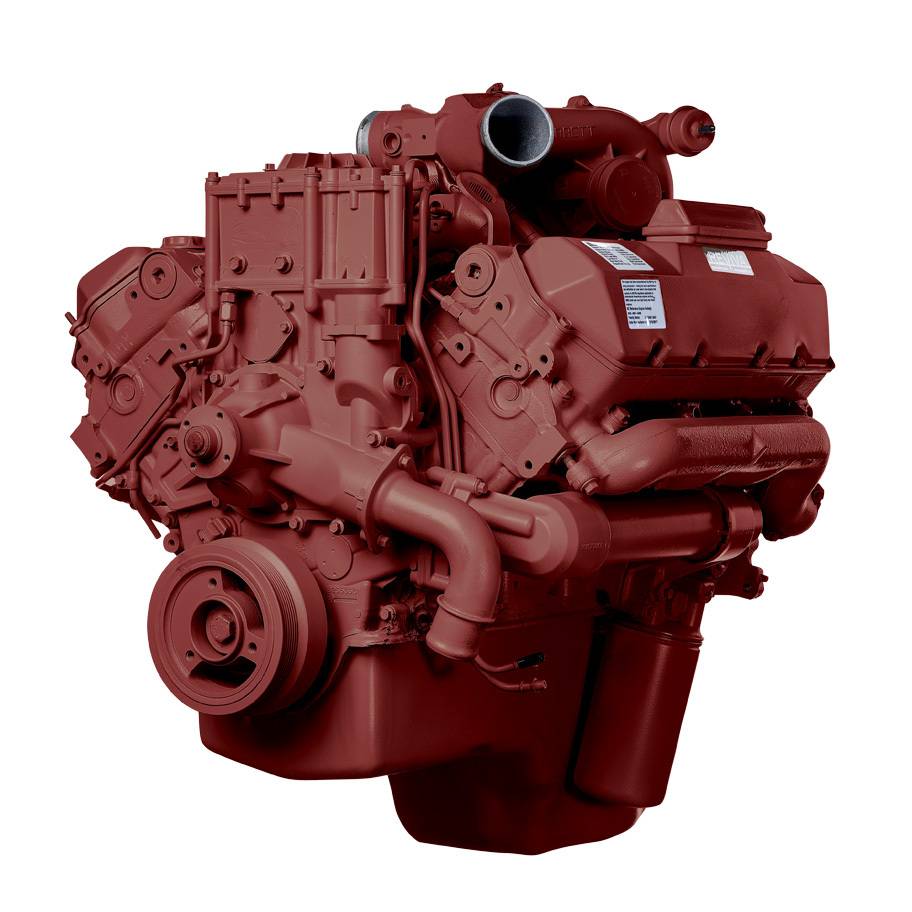 APPLICATIONS
Reviva's T444E engines, which are available for International applications, are configured for waste trucks, utility trucks, airport shuttle buses, and International school buses.
International T444E from 1994 to end of production
All Reviva engines are assembled in the USA.
Block Configurations
LONG BLOCK INCLUDES:
Block
Camshaft
Timing gears
Lifters
Piston cooling tubes
Rear seal
Rear cover & seal
Glow plugs
Gasket set
Crankshaft
Pistons/rings
Connecting rods
Main/rod bearings
Cam bearings
Heads
Valve train
Oil pump
DROP-IN INCLUDES:
ALL PARTS ON THE LONG BLOCK PLUS
HEUI injectors
Vibration damper
Camshaft positioning sensor
High-pressure oil pump, regulator, & lines
Turbo pedestal
Front cover & seal
Turbocharger
Low-pressure fuel lines
Lift pump*
Intake manifold
Oil cooler
Oil Pan & pickup tube
Valve covers
Oil filter
Turbo exhaust plumbing
EBP valve
Damper pulley
Fuel filter/heater assembly
Water pump
Exhaust manifolds
*WHERE REQUIRED
REVIVA'S DYNO TEST
All of Reviva's Complete Drop-In engines are 100% dyno tested prior to shipment. Computer controls ensure that each engine dyno test is conducted under standard, repeatable settings. Every engine is run through a warm up cycle; three separate segments simulating light, medium, and heavy throttle conditions; maximum torque and horsepower tests; both high and low idle tests; and a black light leak detection test with dyed oil, coolant, and fuel.
WARRANTY COVERAGE
On-Road Complete Drop-In configurations: 2yr/unlimited mileage.*
Long Block configurations: 1 year/unlimited mileage.
Some restrictions apply; see limited warranty details or call for more information.
*2nd year long block coverage only.
©2017 Reviva, All Rights Reserved.
Reviva is an independent manufacturer and is not affiliated with Navistar, Ford, Cummins, General Motors, or Caterpillar.
ISSUE: NAV-DI-H