Reviva's commitment to quality ensures that every one of our products is strong and dependable.
The heart of every Reviva® engine, the long block, is machined using state-of-the-art equipment and assembled using precise and repeatable methods.
Top end components including the fuel system, turbocharger and EGR system are fully remanufactured and tested.
Reviva follows documented lean manufacturing processes and principles to guarantee every step in the process is value added and creates overall quality in the product being built.   
All Drop-In engines are dyno tested on electronically controlled dynamometers to check performance and field readiness.
Finally, all Reviva products are backed with warranties specifically designed to give customers peace of mind today and in the future.
Engines must be registered within 30 days of shipment from Reviva to activate warranty coverage.
Printable registration form available by clicking the button below. 
Warranty Registration Form (pdf)
Return Form to the Reviva Warranty Department:
Email: registration@reviva.com
Fax: 763.390.3154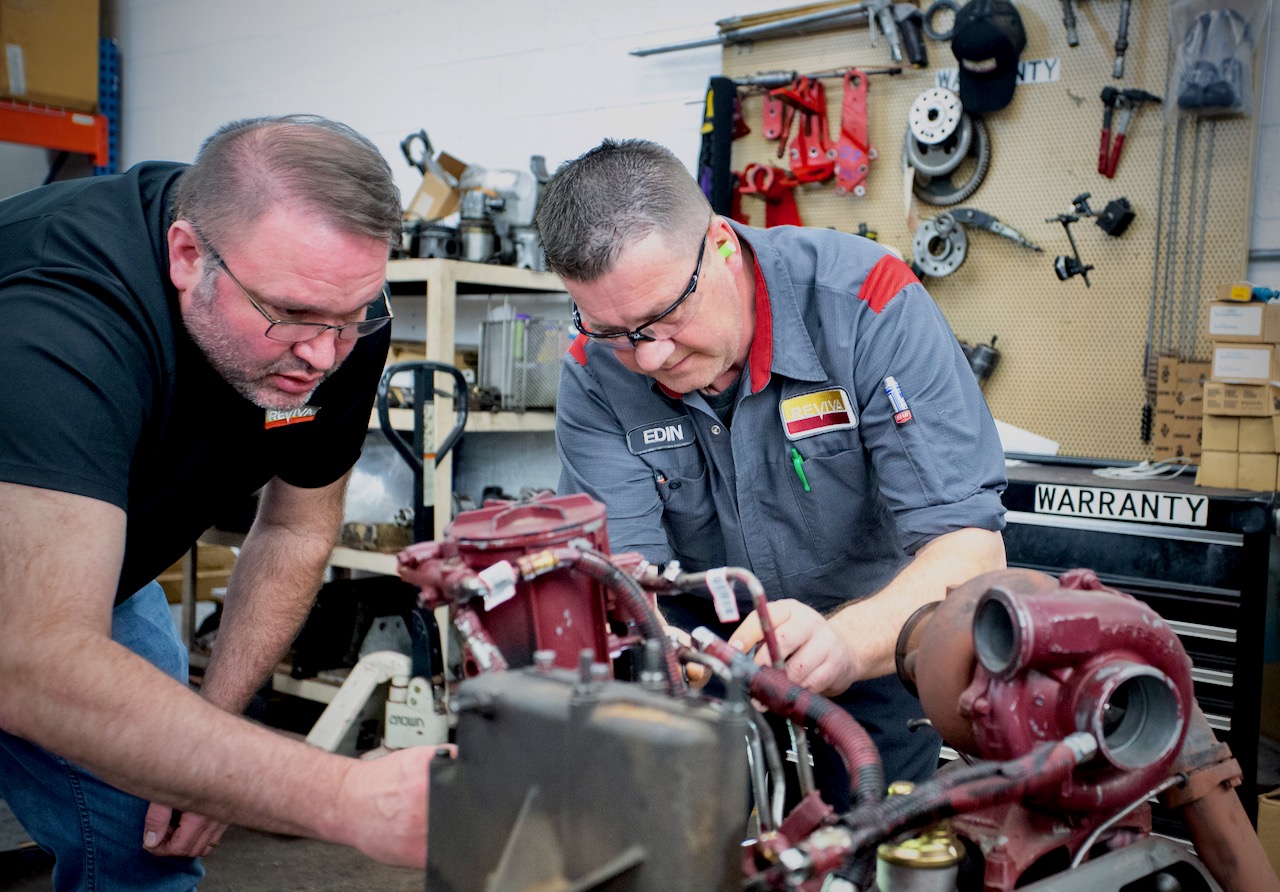 Warranty Initiation
If you are experiencing a problem with a Reviva product, please complete the Warranty Initiation Claim Form and fax or email it to us to begin a claim. A technician will call to give direction on repair. Any work done without pre-authorization will not be considered for payment.
ALL FAILED PARTS AND REPAIR ORDERS MUST BE TURNED IN WITHIN 60 DAYS FROM CLAIM DATE OR CLAIM WILL BECOME VOID AND WILL NOT BE PAID.
Failure to follow Reviva claim process will also render a claim void.
Warranty Policy Guidelines:
All repairs or sublets must be PRE-APPROVED by Reviva warranty department. Any work done without approval will not be considered for payment. Labor and repair times will be paid based on industry standards.
Reviva will not cover any excluded items outline in the limited policy & procedures. Some of those items include (but are not limited to): Towing, shop supplies, sales tax, consumables (oil, filters, etc.), mileage, downtime, mark-up, or rental.
Incomplete forms will not be processed. Engine must have been registered at time of sale, Reviva will not start a claim until complete registration information has been received from the original installer or vehicle owner.
Repairing location must call Reviva Warranty department (1-888-942-8744) upon completion of the repair and prior to the release of the vehicle to the owner. Payment will NOT be issued until failed product has been returned and analyzed.
Email Reviva for additional warranty or technical assistance: warranty@reviva.com
NOTE: The owner may be responsible for some cost(s) associated with the warranty repair process. Refer to Limited Warranty Policy and Procedures at www.reviva.com